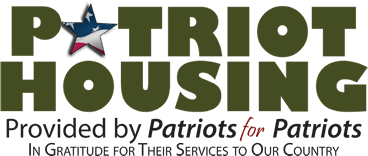 Please click the above image to visit and "Like" the Patriot Housing Facebook Page!
People across Westchester are coming together to achieve an audacious goal: end veteran homelessness in our county by 2015.
Help us spread the word!
We are part of a national effort sponsored by the VA, HUD, the 100,000 Homes Campaign, and Rapid Results Institute. The Westchester Patriot Housing Initiative has three objectives.
1. House 75 homeless veterans, including 45 chronically homeless vets, by Nov. 30, 2013.
2. Sustain an average monthly housing placement rate of 25 veterans, including 15 chronically homeless veterans, from December 2013 through December 2015. This entails doubling our current placement rate and increasing the rate for chronically homeless veterans by 500%.
3. End veteran homelessness in Westchester by December 31, 2015.
Many people don't realize that wealthy Westchester County has homeless veterans living on the streets, in boiler rooms, on rooftops, and in cars. We do and it's a disgrace.
The Westchester Patriot Housing Initiative was formed in August 2013 to end the disgrace of having our wounded warriors bearing the physical and emotional scars of war living on the streets of Westchester. Everyone has a role to play in this effort. We are particularly asking people and organizations that own or manage rental housing to commit to giving homeless veterans priority for at least some of those units. Whether you manage a Section 8 or other subsidized housing program, own hundreds of apartments, own a two-family home, or have an in-law apartment that you can legally rent, you can help.
We are working with the VA, Westchester County and other local agencies to assemble a package of supportive services for these wounded warriors and the Patriot Housing Providers who step up to give them homes. We'll publicly recognize our Patriot Housing Providers. We will be working with veterans to develop new peer support programs that enable housed veterans to lend a hand to their homeless fellow soldiers. We'll be working with shelters, soup kitchens, VA programs and others to compile a list of all the homeless veterans in Westchester. We will be partnering with local officials and veterans service organizations to help spread the word. If you want to help, contact us at PatriotHousing@gmail.com.